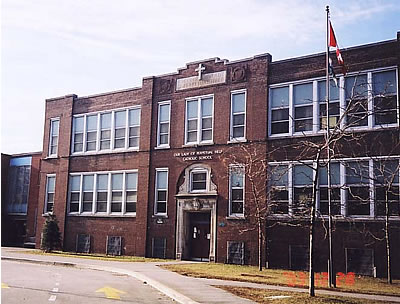 CONTACT US
Our Lady of Perpetual Help CS
1 1/2 Garfield Ave
Toronto, ON M4T 1E6
Phone (416) 393-5239
Fax (416) 393-5818
The coordinator's primary responsibility will be to generate lists of participants for each class, place the monthly pizza order and work with volunteers to distribute to the classes at lunch. Please contact jennifer_medland@rogers.com if you can assist.
From 8:45-9:00am, the roundabout is designated for Kiss N Ride ONLY. Drivers are to remain in their vehicle and children should only exit the vehicle from the passenger side. Volunteers will assist children out of the vehicle to the yard entrance. Please email krystadf@rogers.com to sign up. Just 15 minutes a month!.
We are asking parents to consider volunteering during the lunch hour to help supervisor the lunch and play time for our kindergarten students. If you can give your time for any given day of the week, please contact the office.